Specialist Mortgage Advisers
Thousands of Mortgage Products Available
See if we can help you find the right deal.

Get in touch for a free, no-obligation chat with an adviser about how we might be able to help.
What Do Key To Mortgages Do?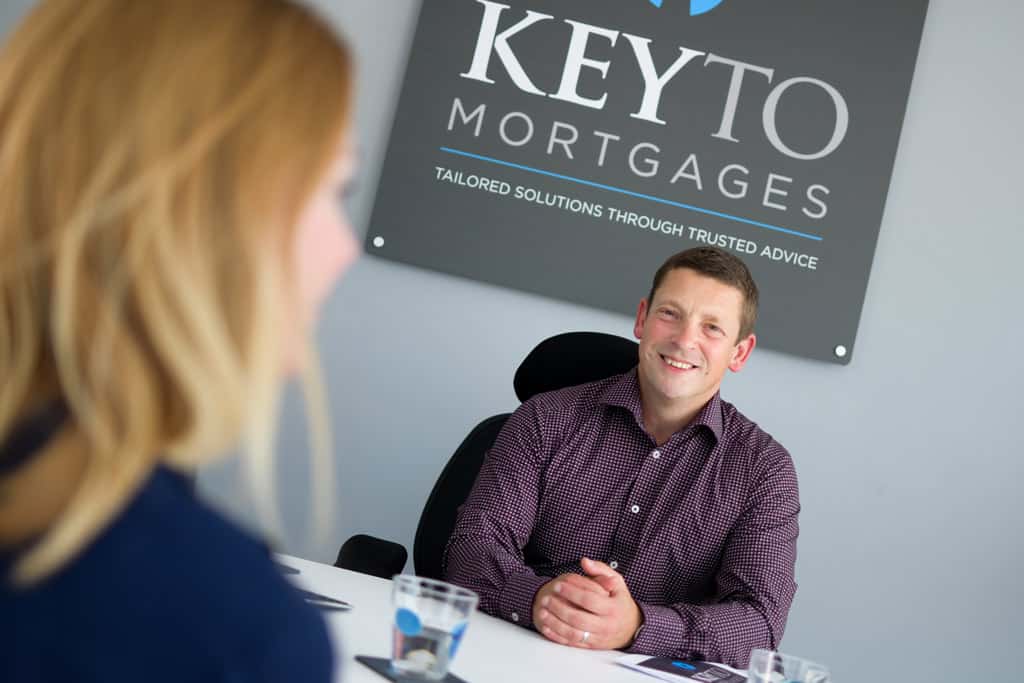 At Key To Mortgages our main goals are:
To find you the most competitive mortgage available and ensure that it's the one best suited to your individual needs
To help you to hold onto your dream home, once you've got it. Mortgages are a huge commitment and too many people fail to plan for the future security of their home
To guide our clients through the entire process of purchasing a home, explaining what to do and how to do it, every step of the way

We like to think that we go the extra mile for our customers, taking the time and care to help them understand the entire process of buying a home. Mortgage applications can be quite complex and we believe that providing help and guidance is of equal importance as finding you the optimal mortgage deal.
We communicate with estate agents on your behalf and simplify the legal process, advising when and how to instruct your solicitor and clarifying what they should be doing on your behalf. We also feel that it's very important to help you understand how to best plan for the future, and want to help you protect your home, your income and most importantly, your family.
Why Was Key To Mortgages Created?
Key To Mortgage was created by founder, Peter Morgan, after he grew tired of the cliched corporate environment synonymous with mortgage lenders. As a people person, Peter was unfulfilled by the transactional and impersonal nature of traditional mortgage arrangement.
What Peter has created for himself with Key To Mortgages, is the opportunity to meet a wide range of people, hear their hopes, dreams and plans for the future, and then help them to achieve them. He is interested in what his clients have to say and passionate about offering them the best mortgage advice possible.
Why Should I Speak To Key To?
At Key To Mortgages, alongside Peter's twenty years of wide ranging experience in the financial industry, you will receive a truly personal level of service and fully bespoke mortgage advice.
Having worked for both national and international banks, alongside decision makers and underwriters, Peter has a thorough understanding of the lender's decision making process. His experience of working with and alongside estate agents gives him the upper hand when it comes to jargon and their loyalty to the needs' of sellers above buyers'.
Choosing a mortgage broker with a fully rounded experience of both the financial and property industries will take much of the stress and anxiety away from the mortgage application process. Knowing that you have someone on your side with the knowledge you need at each step of the process, can be a huge comfort, not to mention save you valuable time.
Most importantly, we are not here to sell you specific mortgage products. When you approach a mortgage lender directly, they will be looking to promote their own product range to you. Whilst they might advise you of the most fitting product from their own range, they certainly won't consider other deals on the market. We can assure you completely unbiased advice about which type of mortgage you need, which lender is best for you and for those with an existing mortgage, when you need to seek a better deal.
Who Can Key To Help?
Whether you're local to Bournemouth or further afield; a first time buyer, home mover or a property investor, Key To are happy to help.
If you know absolutely nothing about mortgages, don't worry and please don't apologise. Our job is to help you understand the entire process. If you're short on time, that's not a problem, we will work around your schedule.
What Will You Ask During the Consultation?
There are three main priorities we like to establish for all of our clients in order to be able to offer mortgage advice which best considers your long term needs:
What is your attitude to repayment risk and what terms would you be happy with?
How long do you want to be tied to your mortgage, at what age would you like to be mortgage free and retire, for example?
What are your more immediate future plans, do you want to be able to change your mortgage product in line with your life two or five years down the line?
Once these requirements have been established, the whole topic of which mortgage best suits your needs will become less daunting and you will be more confident that you are making the best decision for your future.
Mortgage products change very quickly and it's important not to be guided by misinformation. Whilst your parents have probably been with the same lender for 25 years, people frequently change thor mortgage products these days to ensure they are not overpaying. Using a mortgage broker will ensure that you have access to a current whole-of-market view of the mortgage deals available.
How to Choose the Right Mortgage Broker?
Mortgage applications and the home buying process is a lengthy process and you should expect your mortgage advisor to be in your life for at least the next three to six months. With that in mind, it's important to ensure that your broker is a good fit for you.
You'll want to be confident that the person you choose is trustworthy and has your best interests at heart. I am more than happy and would actually implore you to have a quick chat with me before you decide whether or not you want me to advise you. You could even listen to an episode of my podcast before you call, to carve out an initial impression of my personality.
If I'm not the right person for you, that's not a problem. I still want to help you and will be happy to refer you to someone else who is better suited to your needs.