Specialist Mortgage Advisers
Thousands of Mortgage Products Available
See if we can help you find the right deal.

Get in touch for a free, no-obligation chat with an adviser about how we might be able to help.
IT Contractor Mortgages – What You Need To Know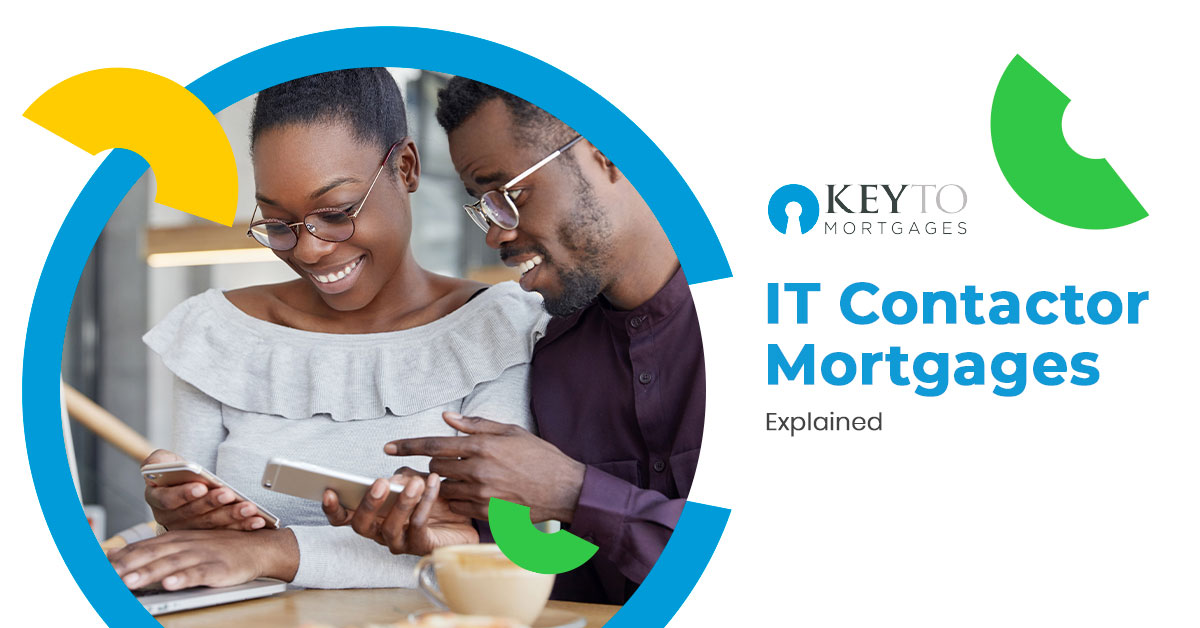 Everything You Need To Know About IT Contractor Mortgages And How to Qualify For One
As one of 250,000 IT Contractors in the UK today, according to ITContracting.com, you may have heard that it's harder for you to get a mortgage because proving your income isn't as straightforward as someone who earns a regular salary. Even though you might earn twice as much as your salaried counterparts, because you're self employed or a director in your own limited company, you may have already found that some mortgage lenders will not consider your mortgage application. However, there is a much easier way to apply for a mortgage and raise your chances of achieving a competitive mortgage offer. By choosing to work with an IT Contractor Mortgage Specialist, you'll find that a different range of mortgage lenders open up to you, offering a wider choice of mortgage products and mortgage rates. That's because these lenders are not mainstream mortgage providers like the usual high street banks and building societies you'll find on the high street. An IT Contractor Mortgage Specialist and the mortgage lenders they use are familiar with the way you work, and understand how your income is structured. A specialist IT Contractor mortgage broker will be happy to help you compile everything you need to support your mortgage application. They will then introduce you to the mortgage lenders they use who will be happy to consider your application and make you a mortgage offer based on your Self Employed or Limited Company accounts. Whether you're a first time buyer, remortgaging your current home, or on the hunt for a buy to let mortgage, helping time-stretched IT Contractors find the right mortgage lender and affordable mortgage loan, is our speciality. So, before you spend any of your valuable time trawling mortgage website after website, stop right now and read our simple Guide to IT Contractor Mortgages, then pick up the phone so we can help you get things moving straight away.
Our Guide to IT Contractor Mortgages
Are There Specific Mortgages for IT Contractors?
Yes there are a number of lenders who specialise in bespoke mortgages for contractors who work in niche areas such as IT. Discussing your situation with a specialist contractor mortgage broker will help you find a lender who is willing to accept applications from contractors. A specialist contractor mortgage broker will guide you every step of the way by helping you prepare your application and making sure you have all the documentation you need to prove you are a reliable and responsible mortgage client. If you use a specialist broker that has IT contractor clients on their books, they will already have access to niche lenders and unique mortgage products that you won't find on the high street. These types of lenders are prepared to lend to IT Consultants because they know how they work and how they are paid and will have exclusive offers that are only available to specialist IT contractor mortgage brokers.
How Do I Work Out How Much I Can Borrow?
The more money you can put down as a deposit the more successful your application is likely to be and will help you achieve the most favourable mortgage rates. The majority of mortgage lenders expect at least 10% of the purchase price as a minimum deposit. If you have the funds available to put down more, then that will open up a wider range of lenders, products and fixed interest rates available. If you can raise as much as 20% or 25% for the deposit, this will definitely go in your favour. As an IT Contractor, you will have a set daily rate that you charge your clients. Some lenders will be prepared to calculate the amount you can borrow based on this, especially if you have a long-term or annual contract with your client. To work out how much you could potentially borrow, you can use this simple calculation. Multiply your day rate by the number of days you work each week Multiply that number by 48 weeks (which is the maximum number of weeks per year you are likely to work – when taking holidays into account). If you're buying with a partner who is employed full time, then mortgage lenders may see you as a more favourable prospect, and this may increase the amount you are able to borrow.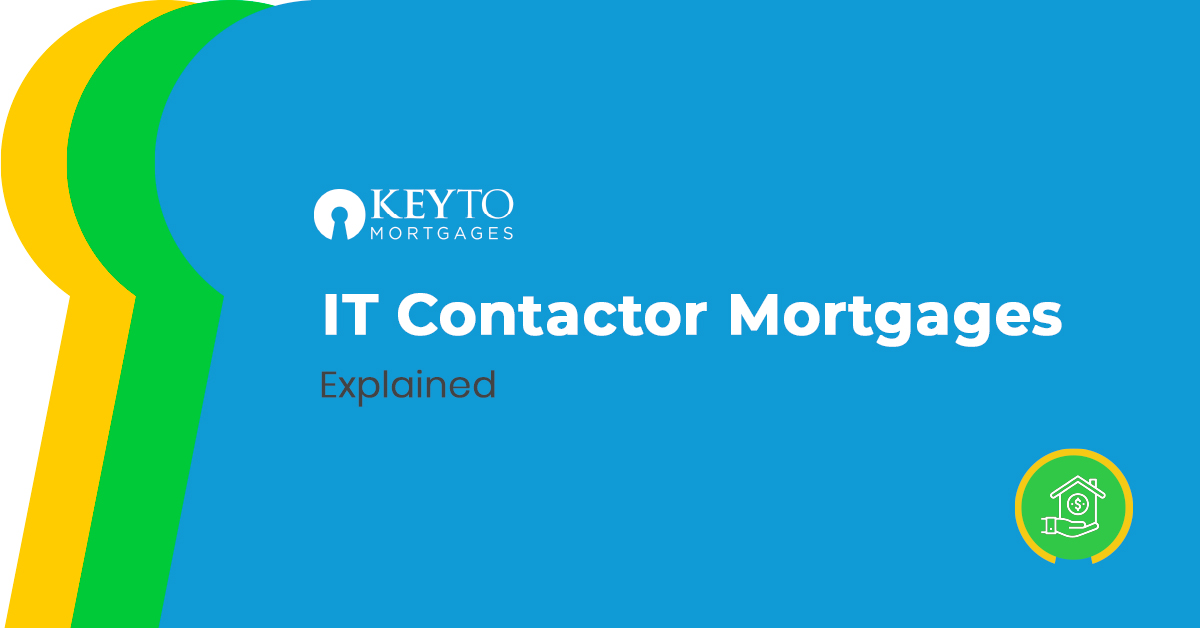 How do I Prove My Income and What Documents Will I Need?
When the mortgage lender receives your mortgage application, they will carry out an affordability assessment which is usually undertaken by an underwriter to assess your potential risk to the lender. They will take into consideration how much you earn, what your regular expenses amount to and how much you can depend on a regular income from your clients. They will want to know how many contracts you've had in the last six months and how much you've been paid, as well as two to three year's worth of accounts. Getting your documents in order before you start the process will work to your advantage because you'll be able to hit the ground running straight away. If you go through a specialist contractor mortgage broker, the lender may only ask to see the last three month's worth of personal and business accounts. Before making you a mortgage offer, the mortgage lender will need to see evidence of your income so the mortgage can be based on figures from a reputable source, such as your tax calculations from HMRC or your accountant. Your accountant will be able to provide you with a full breakdown of your profits and expenses if you don't already have these to hand. You will need to submit recent personal and company accounts, as well as copies of your SA302 tax calculations. A potential lender will also want to know that you're going to continue gaining work in your field for the foreseeable future to feel confident that you will not get into financial difficulty. This means they will want to see current work contracts and consistency in your profits so they can calculate how much to lend you. If you have only just started out on your IT Contractor journey and recently left full time employment, a mortgage lender will want to see some previous evidence of salary, so having your last six month's worth of payslips from a previous employer, plus evidence of payment from a client will substantiate your mortgage application. Lenders will also want assurance that you will be successful working as a contractor, so being able to share your qualifications and experience will stand you in good stead.
Improving Your Borrowing Potential – Getting Your House In Order
A solid credit rating is a wonderful thing. Use a reputable credit checking company like Experian to find out what your credit rating is like. This will show up any unpaid debt you have. If you have outstanding debt or if there is debt that you have paid but it's showing up as unpaid, it's important to put this right straight away. Timing is everything – so do what you can to boost your credit rating before starting your mortgage application process. Can you prove who you are and where you live? It's really important to make sure your current address has your correct name attached to it – especially if you have changed address in the last three years, or if your marital status and surname has changed. To do this easily, make sure your name, and your partner's name, if applying jointly, is on the Government Electoral Roll at the address you live at currently. If you've moved recently, arrange for the electoral roll to be updated.
Take Care Not To Bite Off More Than You Can Chew
Everyone wants to buy the property they've set their hearts on. However what you may be able to afford now at a push – may be beyond your reach if the Bank of England base interest rate were to rise. This would increase your mortgage lender's variable interest rate considerably after your first fixed rate expires and you may not be able to afford the new monthly repayments. Mortgage lenders will want to make sure you've not set your sights too high when it comes to the purchase price of the property you're looking to mortgage. So it's important to be realistic about what you can afford now and in the future.