I don't know about you, but I've been reading some very contradictory news about the UK's property market currently.
On the one hand, we have establishments such as the Financial Times predicting that house prices are forecast to fall under a no-deal Brexit. Elsewhere, figures are pointing to annual price growths as the demand for housing keeps pace with supply.
If we focus on Bournemouth in particular, there is some data that points to a slowing market.
Looking at the statistics from Zoopla, there have been approximately 574 overall property sales in the last six months. This is significantly lower than the six months prior, when approximately 1,979 properties were sold.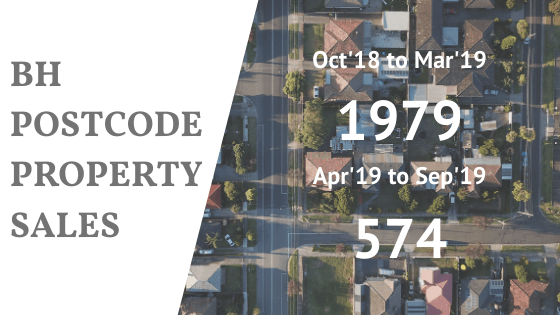 So why have there been fewer property sales in Bournemouth recently?
Perhaps one reason is that sellers aren't putting their home on the market at realistic prices. Bournemouth is one of the worst areas in the UK for the price to earnings ratio. At a ratio of 9.7 the salary to house price ratio is significantly higher than the UK average of 6.7, and not too far off that of London, where the ratio reaches 13.1.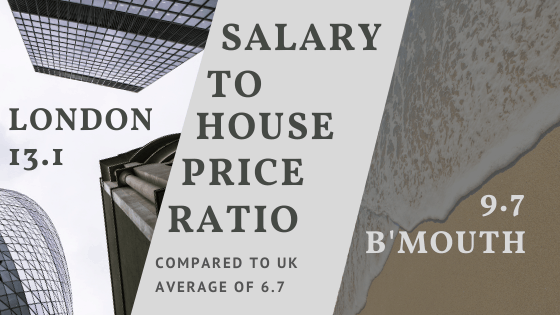 Interestingly, the Bournemouth Echo recently reported that house prices in Bournemouth and Poole have risen by more than twice the national average rate. According to the research, first-time buyers in Bournemouth are spending an average of £202,850 to get on the property ladder.
While the figures may seem as though there is fewer movement in the area, I have to say that I've found myself as busy as ever. At Key To Mortgages, I've been helping clients get on the property ladder and renew their mortgages at the best rates for them.
Though the future of the property market remains unclear, one thing is for sure, I am always here to answer your questions and help take the stress away from your buying experience.
Get in touch today to find out more about the services I provide >>