I'll admit I don't have a crystal ball that can predict what will happen in 2020. However, I do have over 20 years' experience in the financial industry. This means that I have a good idea of what you need to be looking out for in the new year as a homeowner or someone looking to move.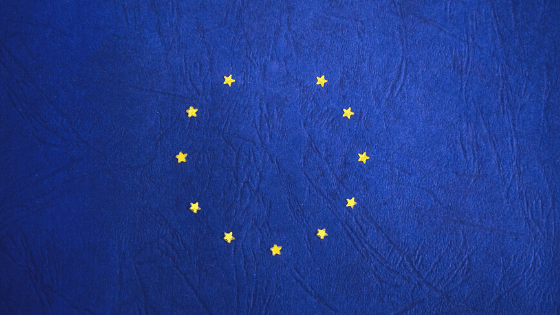 Brexit
Let's start with the elephant in the room – Brexit.
Since the EU referendum in 2016, there has been little impact in making house buying unaffordable so far. This is even the case for first-time buyers – 370,000 first time buyer mortgages were completed in 2018 and that's 1.9% higher than in 2017.
Nevertheless, this could be set to change in 2020. The base interest rate set by the Bank of England could go in either direction after Brexit. If a no-deal Brexit is to happen, it would likely lead to the current rate of 0.75% dropping in order to increase spending and stimulate growth.
Ben Brettal, senior economist at Hargreaves Lansdown, says on the matter that 'a no-deal scenario would likely see sterling fall 5-10%, causing a spike in inflation, but I'd expect the Bank to look through this and cut rates to support the economy.'
What does this mean for house prices? Well, accountancy firm KPMG has predicted that house prices would fall by around 6% following a no-deal Brexit, while the Office for Budget Responsibility are predicting a price decrease of almost 10% by mid-2021.
Ultimately, no one can be sure of how much impact Brexit will have on the property market. On one hand, the uncertainty surrounding Brexit could be the cause of less frequent movement. If house prices drop, sellers might be more hesitant to move if the return on their investment isn't what they expected.
Data from the Rightmove house price index certainly suggests this, showing that it has taken people longer to sell their homes in 2019 than in previous years, with a rise in the number of houses being withdrawn from the market. Though, if interest rates continue to be at an all-time low then movement may well pick up, minimising the Brexit effect.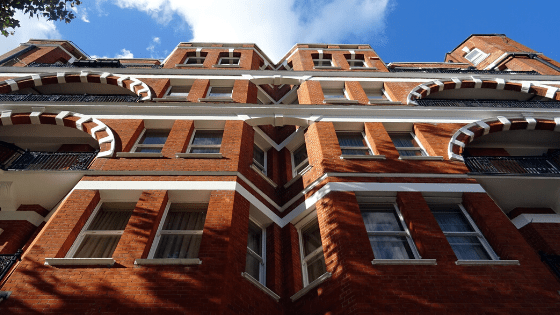 Housing requirement
Homeownership plays a substantial role in the UK economy, but there is a housing shortage. The government has set a target of 300,000 new homes to be built per year to meet demand.
What does this mean for our local area? In April 2019, the newly formed BCP council, representing Bournemouth, Christchurch and Poole, set a target for 2,481 new properties to be built every year for the foreseeable future.
These are some huge targets for our area which is bordered by protected land and sea. Nevertheless, we have seen a rise in new developments and 2019 saw the ratio of households forming in the UK to the number of homes being built rise just above zero for the first time in years.
The explosion of newly built property is sure to continue into the new year which should keep lenders competitive. Of course, supporting this is the competitiveness amongst lenders. Even if a poor economy means that margins are squeezed and some lenders exit, the competition to keep prices low is likely to remain.
The price war amongst lenders even extends to re-mortgaging. Those looking to upscale but unable to find anything suitable due to the housing shortage and slowing market have been turning to re-mortgaging their home with the intention to extend. There was a rise of 8.3% in remortgaging in the UK in June 2019, and with remortgage rates at unprecedented lows, this is likely to continue on in 2020.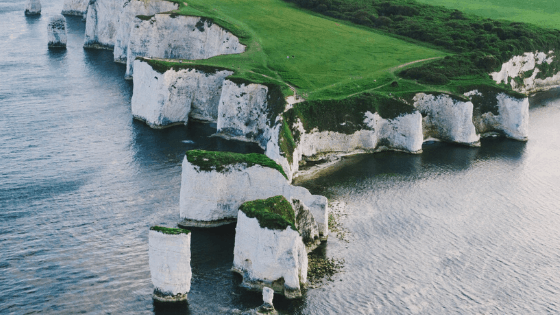 Local Economy
Let's focus on the economy in Dorset. We benefit from having a strong economy that is more favourable than other areas in the country.
We have tourism, financial services and technology companies to thank for this, with big companies from these industries opting to make Bournemouth and Poole their central hub.
What does this mean? Well, while it was reported in August that the UK economy as a whole shrank by 0.2% (the first contraction since 2012), the South West remains one of the top regions in terms of GDP, with manufacturing growing by 2.0% in the area in 2019.
The strong economic growth suggests that we are unlikely to be hit by any big reductions in house prices. In fact, national estate agents Savills are predicting that house prices will continue to grow despite the UK's political and economic turmoil. For the South West, house prices are currently averaging at £256,000, which Savills predict will rise to £289,000 by 2024, a growth of 13.1% over the next five years.
While this is mostly good news for the area's economy, it does come at a cost to local first-time buyers looking to get on the property ladder. If you're a first-time buyer looking to settle down in Bournemouth and Poole, it could be worth checking your affordability sooner rather than later and looking into how suitable the Help to Buy scheme is for your situation.
Final Word
2019 has certainly been an interesting year for the property market and it's sure to continue into 2020. In particular, I'll be interested to see what reforms we see later in the year, hopefully regarding stamp duty in order to make it easier for those second-time movers to upgrade or expand their home.
While there's still some uncertainty stemming from the national economy affecting interest rates, and while I may not have all the answers regarding Brexit, I am able to explain the mortgage options available to you in this period of ambiguity.
Don't hesitate to get in touch:
📞 Phone: 01202 521000
📧 Email: peter@keytomortgages.com